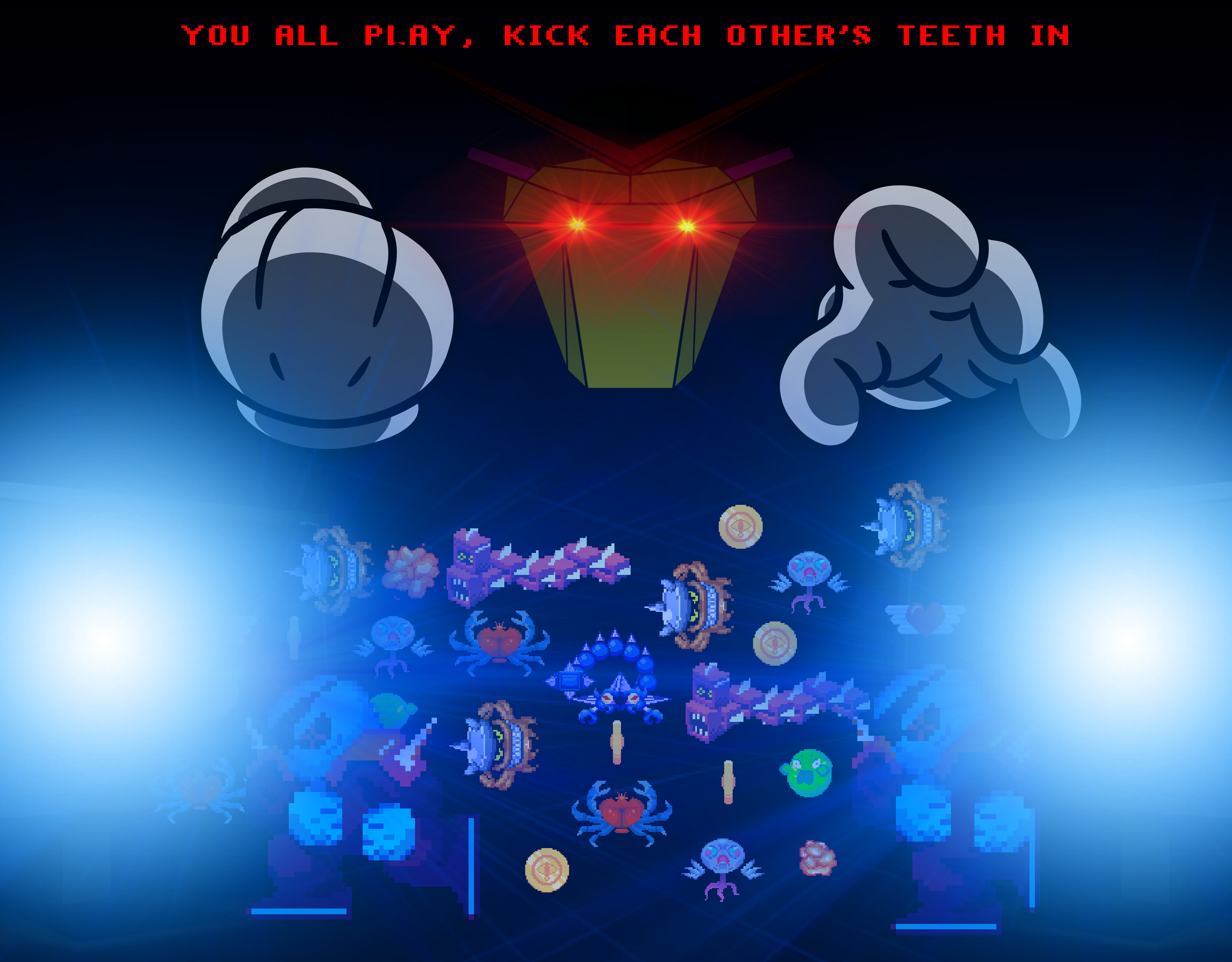 Tough Re-Coded
A downloadable game for Windows and macOS
Challenge each other! You play, they kick your teeth in! They play, you kick their teeth in!
YOU PLAY, THEY KICK YOUR TEETH IN! THEY PLAY, YOU KICK THEIR TEETH IN!
Tough Re-Coded is a 2D rythemic, shootem up, bullet hell game based on Tough Coded by Nando Sarmiento of Lemonchili and developed by Max Level Game Studios. Users can upload songs and create custom maps based around them to see who can survive the longest in the most hardcore gaming experience around!

CHALLENGE EACH OTHER!
Try to survive as best as you can as levels can often be unpredictable and even impossible! New enemies and bosses are always being added so the game is always changing. No two playthroughs will be the same! With new characters, enemies, and bosses the fun will never end as you attempt to outlive your own creations. Download new maps from the official site!

THREE UNIQUE EXPERIENCES!
EDITOR: Create maps around songs that YOU choose! (NOTE: Song files must be in .wav format.) ARCADE: Play randomly generated maps through whatever songs you have on your computer! PLAY: Play the maps that you've created or downloaded!
SEE SOMETHING YOU DON'T LIKE? CHANGE IT
The game is open source, which means you can add whatever YOU want! Come check it out here: https://gitlab.doucl.com/max-level-studios/TRC
Install instructions
Click here to download:
Download